Sponsorship Opportunities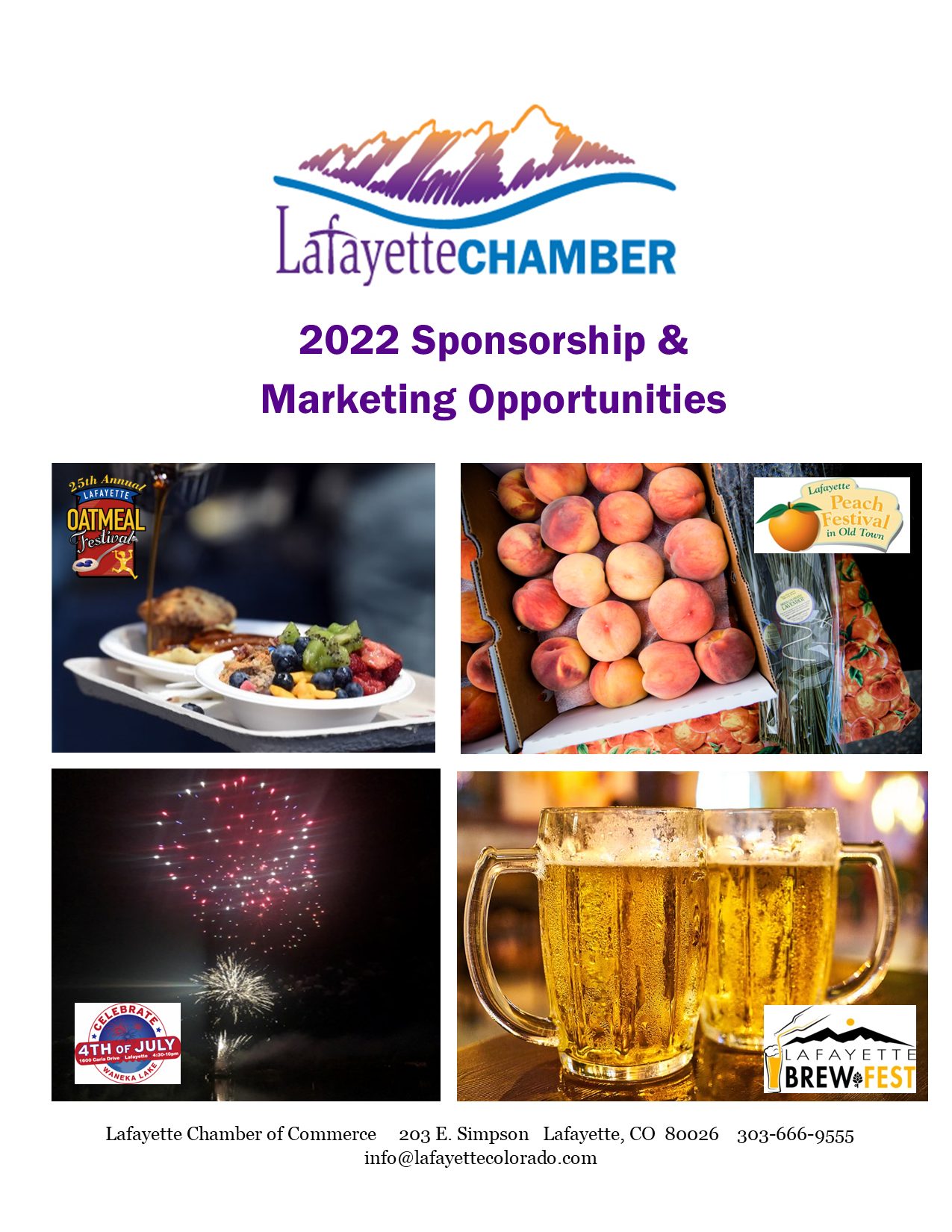 The Lafayette Chamber/Special Events provides unique ways for you to promote your business.  The Chamber depends on business sponsorships to provide services and benefits and to promote Lafayette through our successful community events.
Our events are locally and regionally recognized as the best along the entire Front Range.  Check out all our new events for 2021.
As a sponsor your name will literally be seen by thousands of residents and visitors to Lafayette.
2021 Sponsorship Commitment is a pledge request for when it is deemed safe to resume our events.  You will only be invoiced when the event is approved.  Now if you want to take a leap of faith with us and send your money in now, we'll certainly be good with that!
Payment is due up front for the following:  New Resident Bags, Let's Get Cooking Classes, Banner Ads and E-Newsletters as these will happen in January/February.