Sponsorship Opportunities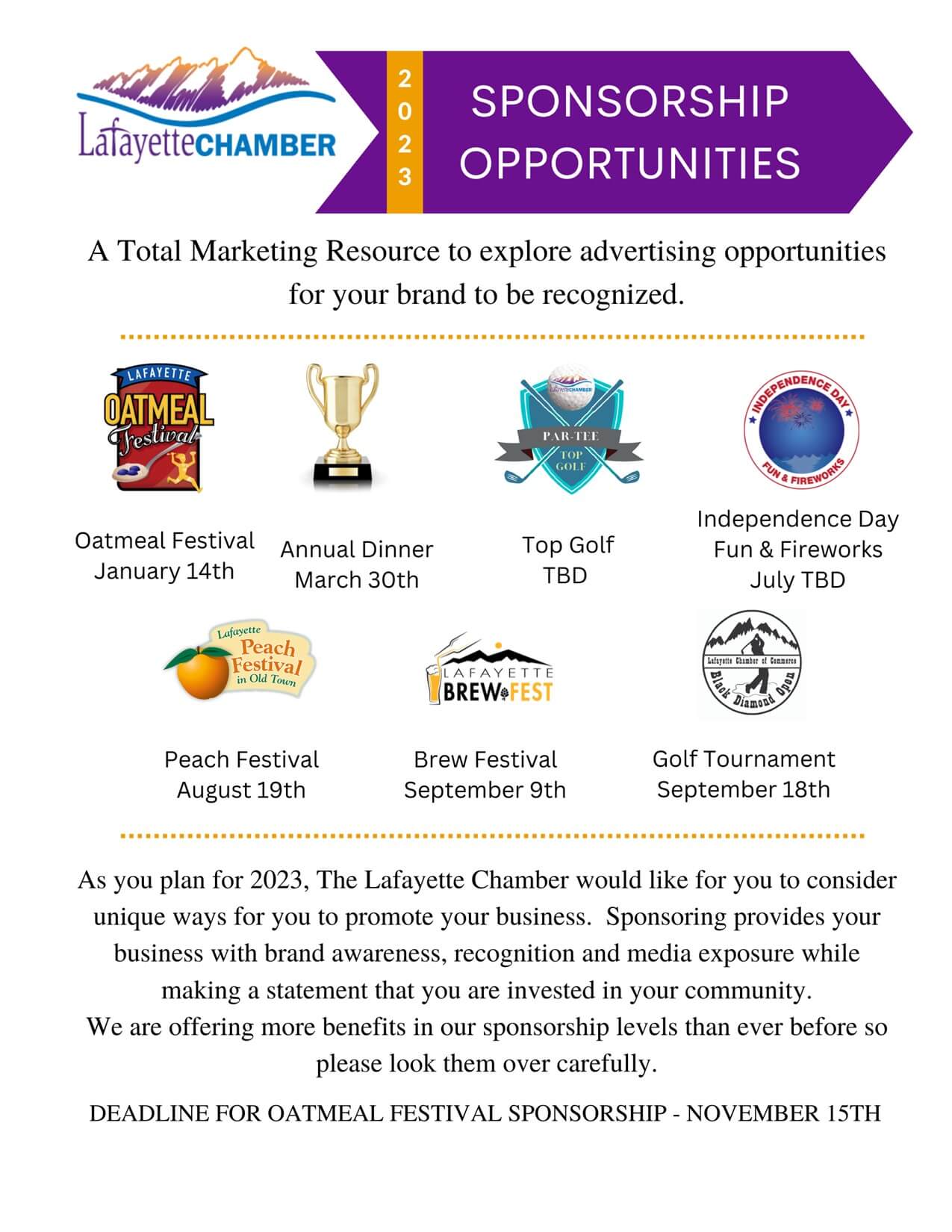 The Lafayette Chamber/Special Events provides unique ways for you to promote your business.  The Chamber depends on business sponsorships to provide services and benefits and to promote Lafayette through our successful community events.
Our events are locally and regionally recognized as the best along the entire Front Range.  Check out all our new events for 2023.
As a sponsor your name will literally be seen by thousands of residents and visitors to Lafayette.