Virtual Programs for You and Your Team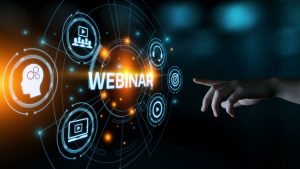 Pre-Recorded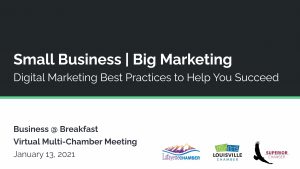 Small Business---Big Marketing!
Digital Marketing Best Practices to Help You Succeed
Everyone is so busy trying to keep their doors open and their business running that it's easy to forget the small things like websites and social media and marketing in a digital age.
So come spend an hour with us as Matt LeBeau, Causeway Digital, with give you digital marketing best practices to help you succeed.
Matt is a digital marketing consultant with over 15 years of experience. Causeway Digital provides digital marketing services, consulting and training and helps clients use data and practicality to improve their results and Return on Investment!