Virtual Programs for You and Your Team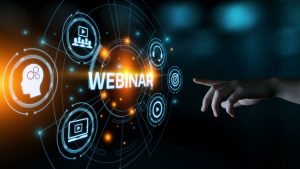 FREE Virtual Financial Literacy Seminars
Tuesday May 19, 2020 thru Tuesday Jun 30, 2020
Blue is now offering FREE Virtual Financial Literacy Seminars to the public. Learn about Budgeting, Your Credit score, Investments and more! You can register by clicking the link and signing up for the preferred time and date of the class you would like to attend. Every attendee will be entered into a gift card drawing that will take place weekly. Sign up for your chance to win and to educate yourself on how to better manage your finances.
Industry-Specific Safer-at-Home Webinars for Boulder County Businesses
Boulder County - Food Service / Restaurant Group, Field Services / Real Estate Group, Limited Healthcare Group, Personal Services Group, Manufacturing Group, Retail Industry Group, Hospitality Industry Group and General Office Group
Webinar: Working From Home Securely - CMIT Solutions
Date: May 7
Time: 10:30am Central Time
How are people doing it?
Everything is in the Cloud – is it safe?
I brought home a work managed computer from work to my home. Is it protected?
Dates: April 23, 28, 30 and May 5
Time:  Vary
Blue is focused on making your financial success as easy as possible, especially during this uncertain and challenging pandemic. Our COVID-19 focused seminars are available and free to the public. We're here to help you thrive during these unprecedented times and guide you towards a better tomorrow.
Seminars available include:
Staying Positive During Covid-19
Banking Safe and Avoiding Fraud During Covid-19
Protecting Your Credit During the Covid-19 Crisis
Keeping Your Business Together in a Crisis" Webinar Series provided by Colorado SBDC
Part I:
Financial Health
Part II:
Defensive Marketing
Part III:
The Big Picture
Part IV: Alternative Sources of Funding
Wednesday, April 22 | 10-11:30 am
Part V: Commercial Lease Tactics & Negotiation Strategies
Thursday, April 23 | 10-11 am